Workshape.io at NodeConf London 2016
Hey Everyone,
Two days to go before NodeConf London 2016 and we're excited to share with you our support for the conference and the amazing community surrounding it. We're looking forward to hearing from an amazing speaker line-up, as well as connecting with other Startups that sit on the node.js stack. For details of the event, please check out NodeConf London 2016; if you don't have a ticket - don't worry - the talks will be livestreamed and you join the live chat on Gitter here.
Sponsoring by Making
As a bootstrapped Startup, we're delighted to support the organising team at NodeConf London 2016. Our main contribution this year was building the event's website and design assets. Whilst we love working on our own products, there's always something special building commnunity assets for the common good.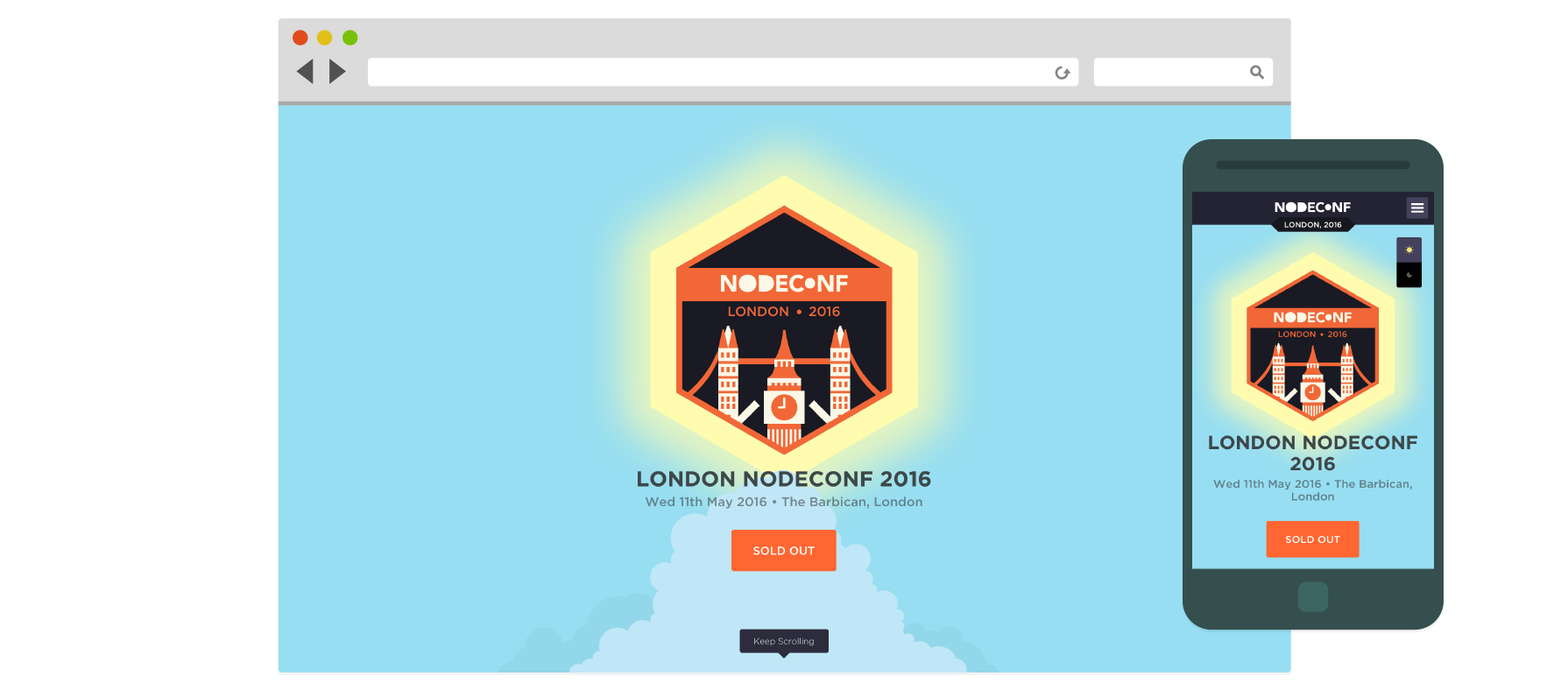 We hope you like the site! If you have any feedback for us on this, please get in touch at [email protected].
Introducing Our Ticket Winners
As Gold Sponsors, we realised super late in the day that we actually had a number of spare tickets for the conference. Of course, the only proper thing to do was to let our community know - especially those who we knew to be node enthusiasts - that there were spare tickets going. Another website built and deployed, some hustling to Workshape node.js user community and the twitter raffle was on that same night. 5 winners were drawn out - and now have tickets to attend for free! Take a bow Andre Togal, Albert Abril, Artur Cistov, Petros Sideris and Kristian Matthews

Make sure you come over to our booth and say hi ;-)
Yet More Goodies for NodeConf London attendees
Building a great engineering team is hard.
18 months ago, we started to build a tech hiring platform to do something about it. We believed then, as we do now, that the key is to focus on understanding what a developer wants to do next, rather than obssess over what s/he has done in the past. Our offering has proven to be great success so far, with Skycanner, Zalando, Google DeepMind and Lyst amongst our recent customers.
It's now our pleasure to offer ALL NodeConf London attendees who are working for a company looking to grow their tech team, an amazing custom discount on our platform.
This is the'unlimited hires' package to any company who has a representative at NodeConfLondon.
All you have to do is apply for an employer account using the following link
NodeConf Tech Hiring Discount and send in a screen cap of your NodeConf ticket to [email protected]. We assure you, your FD is going to thank you for it.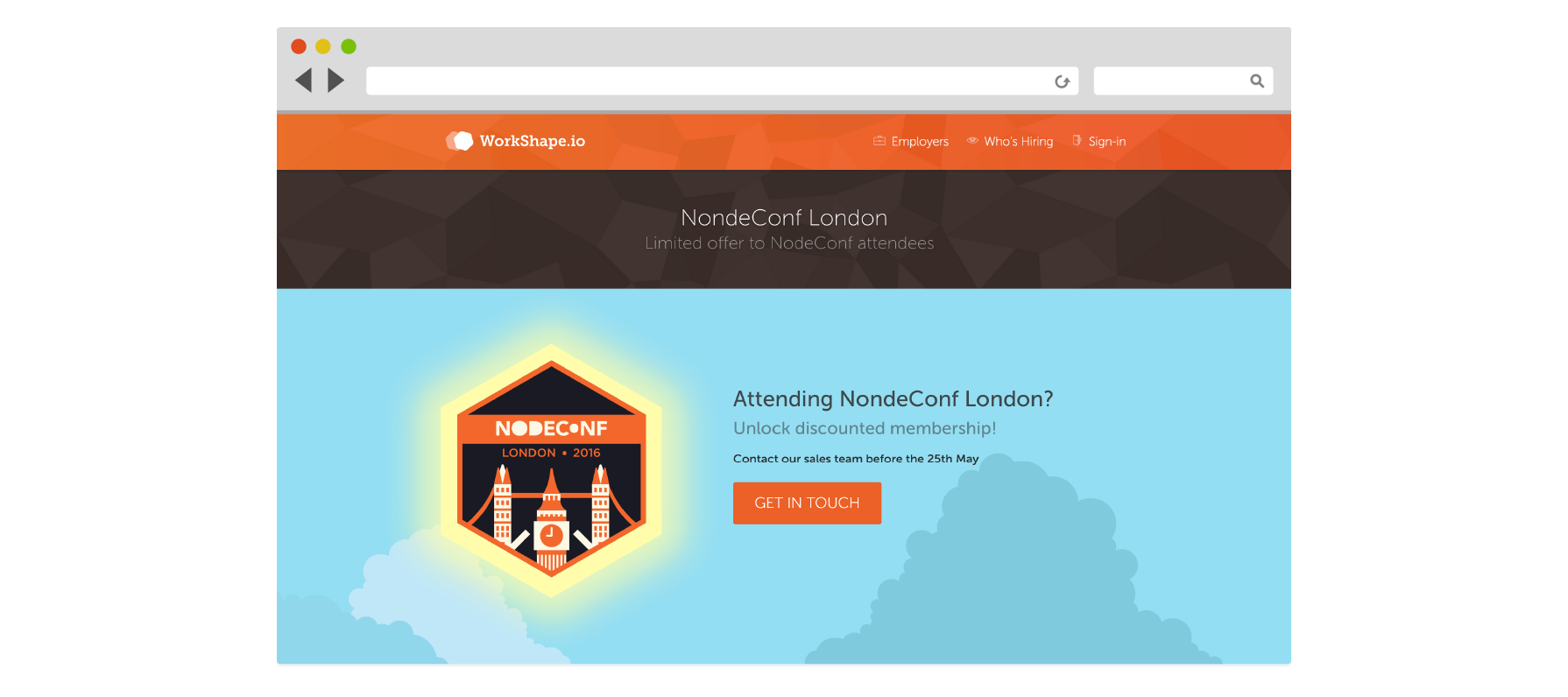 That's it for now folks. Can't wait for the conference in two days time. See you all there!